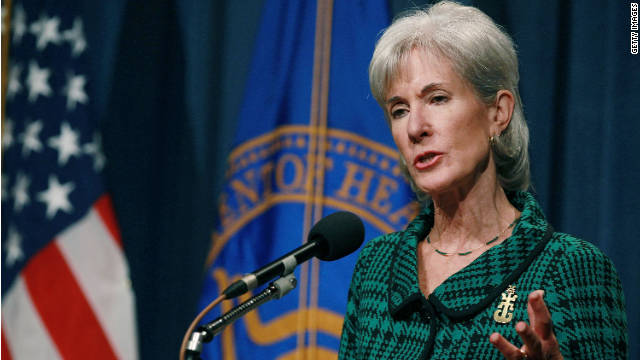 By Emily Murray
When it comes to health care, women's rights and reproductive health, there will naturally be strong opinions voiced in any crowd. Last year, that crowd consisted of the FDA, lawmakers, politicians, women's rights activists,  health care professionals and the media…but the discussion was silenced by one final voice – Kathleen Sebelius.
If you are unfamiliar with the events that occurred this time last year, here is a recap.
In the final hour, Health and Human Services Secretary Kathleen Sebelius stepped forward to put an end to the initiative that would allow emergency contraception to be sold over-the-counter. Advocates for women's health care were outraged over the announcement and now, one year later, the call for action continues as advocates ask for the  issue to be reconsidered.
You may be thinking, "isn't Plan B already an O-T-C product?"
The answer is both "yes" and "no."
While currently women 17 and older can get Plan B without a prescription, they still must go to the pharmacist directly to receive the emergency contraception, it's not something that can simply be discreetly taken from the shelf and brought up to the counter. There have been countless reports of pharmacists denying women the medication due to their own personal beliefs.
Sadly, even victims of rape and other sexual crimes have been denied the opportunity to get Plan B within the 3-day window of effectiveness.
What's more is that the FDA (after much research and investigation) found that emergency contraception is just as safe for women under 17 as it is for women 17 and older. As it stands now, women under 17 may be granted access to the medication but they must first visit a doctor and have a prescription written, something many young women don't have the opportunity (or money) to do.
Last year, at the last moment the FDA's decision to make EC available to all on the pharmacy shelf was overruled by Secretary Kathleen Sebelius.
So why did she choose to do this?
It wasn't based on any scientific or research-based information. Sebelius instead cited her own sentiments on the issue as the reason. Publicly stating that adolescents (particularly those as young as 11) may be confused by how emergency contraception is used without the instructions of a physician. As a result of this belief, she decided it was best to overrule the scientific-based decision to allow EC to be sold over the counter.
Sound a bit ridiculous?
Everyone is entitled to their own opinion, of course, and though perhaps my opinion is  clouded by the fact that I am in fact a woman, I find it very hard to understand how one person's convictions can overturn the logic of science and research.
I understand EC and other reproductive and women's health topics are as controversial today as they have always been, but to be denied the right to take action in the case of an accident (or in some cases of a violent sexual crime) is absurd.
As the anniversary of the decision has come around this year, perhaps new hope, inspiration and ideas have been spurred by taking a moment to review what took place last December.
In light of Obamacare and President Obama failing to speak out publicly on many specific women's rights issues during the campaign, women's organizations are stepping up to ask the president to take action now that he is in office for another term.
What do you think? Spread your support for making emergency contraception available OTC by tweeting with the hashtag #ECOTC. 
Also, check out this great first-person experience with EC. 
Want the government to hear your voice? You can sign the petition here.